Discover more from MH WorkLife
MH WorkLife is building care infrastructure for today's workforce. Join thousands of execs from Meta, Indeed, Google + more who subscribe.
Over 11,000 subscribers
Downtime, Gratitude, And New Beginnings
thank you for your support, buckle up for another exciting year!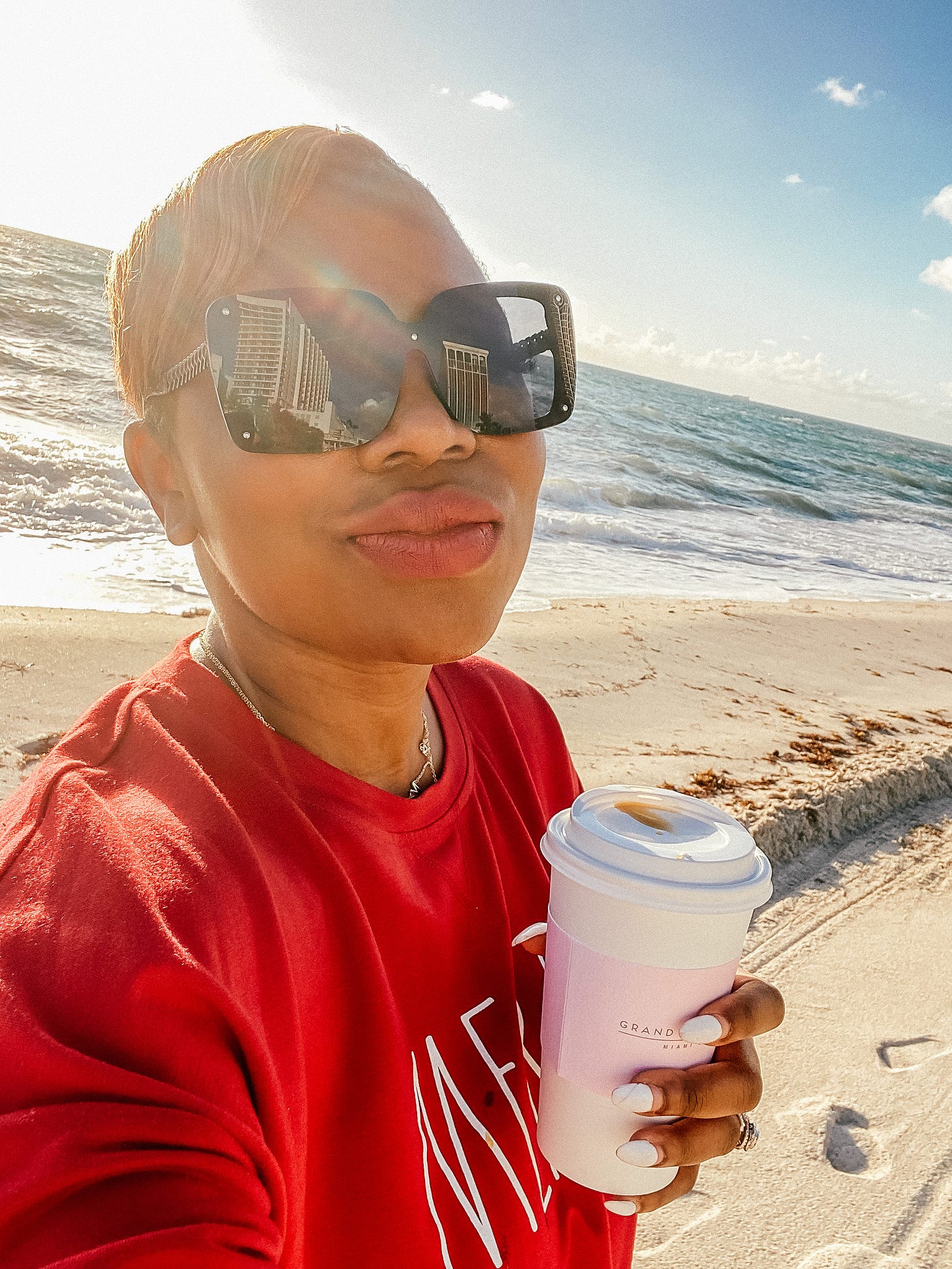 I took 6 weeks of MH to practice radical downtime and I am happy to report that it was well worth it and I will be doing more of that in the new year. Read more on that here.
I am filled with gratitude. MH had the most amazing 2022 and below is only a few of our accomplishments, please toast with me. 🥂🍾

MH expanded and became MH WorkLife, launching its Work-Life Wallet on TechCrunch Disrupt stage to meet individual employee needs and its mission is to unlock care in the workplace through commerce, community, and content.

We launched our 1:1 video platform to develop a new kind of work-life navigation for employees with verified experts in addressing small and big caregiving and career challenges.

We signed incredible partnerships with Indeed.com, Care.com, Splendid Spoon, Vivvi and many more.

Our Editor-In-Chief Audrey Goodson Kingo joined us from WorkingMother.com and wrote timely work-life news article that resonated globally.

We brought on 10+ employers to provide work-life benefits at companies including AMN Healthcare Indeed.com Mercury to name a few.

We hosted Caregiving and Work Summit 2022 which attracted over 1000+ employees, 50+ employers, and 50+ remarkable speakers.

We hosted The Fair Play Summit in Los Angeles in partnership with the First Partner of California Jennifer Siebel Newsom and Eve Rodsky and the USC Center For Changing Family Darby Saxbe.

We hosted Prosper Summit in Lagos, Nigeria, our very first on the continent of Africa. We welcomed over 700+ employees and 30+ employers who were committed to elevating employee experiences on the continent. Thanks to Standard Chartered Bank for being one of our main sponsors.

We hosted Start To Flourish NYC with over 300+ attendees, 1000+ digital attendees, 30+ employers, 30+ partners and more. Thanks to Indeed.com Nanit Splendid Spoon Care.com Bobbie Vivvi and many more for their support.

We co-developed the Modern Workplace Report with Care.com and the news broke on Fortune and I wrote an article on TIME / Charter about how remote work is helping dads do more.

I shared my story with Katherine Goldstein about moving my family out of America for now, and how others can do thesame.

Forbes ran an amazing feature on me, thanks Amy Shoenthal

I was able to take the last 6 weeks of 2022 off to rest and recharge without any consequences. Thanks to my amazing team for going heads down and delivering world-class solutions on every front. Read more on that here.
Thanks to our amazing advisors (Halle Tecco, MPH, MBA Eve Rodsky Joycee Awosika Hitha Palepu Emily Paisner Erin Gallagher Andrea Samacicia Mullan Adaora Mbelu) for all your guidance in getting us here. We are a completely bootstrapped startup, but we are formidable and unstoppable. I truly believe we can create a future that works for all employees and employers, one with care at the core.

Thanks for all your support this year, it means so so much to me, and I am so eager and excited to do more in 2023. I look forward to sharing our plans with you and receiving your feedback.
Happy New Year! 🎊